Zoyzoii®B36 outdoor drawstring bag(Kiwifruit)
Zoyzoii®B36 outdoor drawstring bag(Kiwifruit)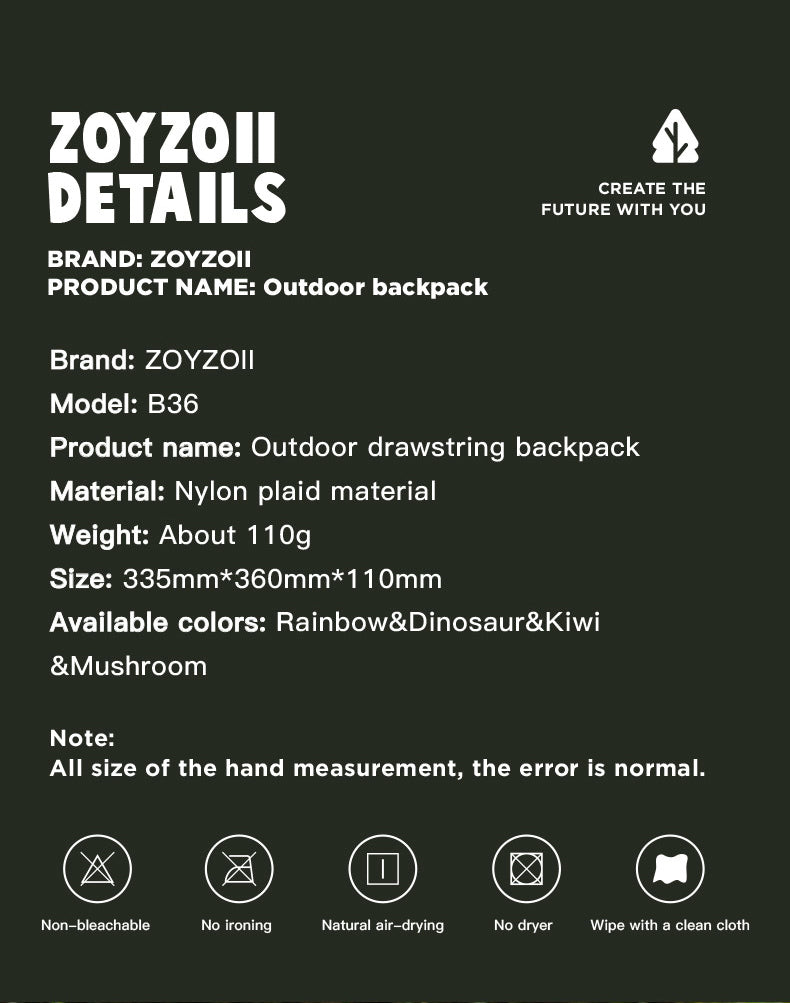 VIDEO
B36 outdoor drawstring bag
Travel light under the call of nature, little explorers run to the outdoors anytime, anywhere.
Comfy Shoulder Strap
High material and high standard process detail design
Form a daily and vibrant light outdoor style
Tiny shape but large capacity
We focus on every details. From the material to the user experience, only wish children can play more freely and release their nature.
With play-inspired accessories
The changing sky is attracting children.Nature-inspired designs await encounters with every little explorers
Perfect Gift For Toddler
Perfect gift for toddler kid's school season, which would be very rememberable in his/her childhood. This unique and super eye-catching backpack may make your kid a little superstar at school or kinder garden. It's light and comfortable to carry around for school and outdoor activities.
Children are born artists. We insist on making user-friendly and appealing products to help children open this door.Through product design, we want to pass on love through their use experience, cultivate their aesthetic taste from childhood,and seriously consider the interest of each product.